Dumfries & Galloway Youth Football Development Association

Dumfries & Galloway Youth Football Development Association
DGYFDA
News Report
DGYFDA NEWS & NOTICES
07/03/13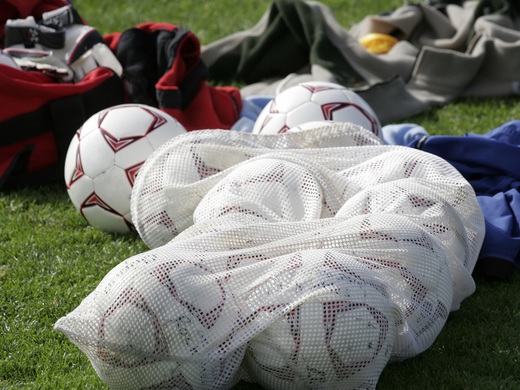 THE RESULT OF VOTE TO FINISH SEASON 2019/20
NULL AND VOID GOT 7 VOTES
AVERAGE POINTS /GAMES GOT 4 VOTES
1 CLUB ABSTAINED
THIS MEANS SEASON DECLARED NULL AND VOID A PROPOSAL HAS BEEN RECEIVED TO PLAY CUP TIES WHEN LOCKDOWN RULES ALLOW THIS WILL BE CONSIDERED AND UPDATES WILL BE POSTED ON HERE AND DEVELOPMENT FACEBOOK PAGE PLEASE STAY SAFE EVERYBODY
WE FEEL THIS IS THE RESPONSIBLE DECISION AT THIS TIME AND HOPE THAT WE CAN RETURN SOON CAN CLUBS PLEASE PASS THIS INFORMATION ON. TRAINING AND OTHER CLUB RELATED ACTIVITIES REMAIN THE RESPONSIBILITY OF INDIVIDUAL CLUBS AS NO OFFICIAL ANNOUNCEMENT HAS BEEN MADE REGARDS FULL CLOSURES

CAN UNDER 18 CLUBS PLEASE CONTACT HELEN BYERS ON 07916346710 FOR BOTH GRETNA 18's
SFA COACHING DATES FOR 2020 NOW ON DOCUMENTS PAGE

THE DGYFDA NEXT MEETING TUESDAY MARCH 10TH 2020 AT 7.00 PM AT GREYSTONE ACADEMY BUILDING
CLUBS REMINDED TO ATTEND MEETINGS IF NOT £20 FINE IMPOSED BY COMMITTEE AND CLUBS.
All enquiries about fixtures for 14's 16's and 18's should be directed to Lee Sterritt e-mail for Lee Sterritt is crichtongolf@hotmail.co.uk or mobile number 07770553320
Message to all clubs all enquiries regards younger age groups should be directed to T.B.C.

CAN ALL COACHES OF 2008, 09, 10, 11, 12 AND SO ON THEY JOIN THE PAGE ON FACEBOOK FOUND HERE https://www.facebook.com/group...

PVG CONTACT LEE STERRITT TO ARRANGE

SYFA ARE ONCE AGAIN ALLOWING ASSOCIATION TO REGISTER ALL PLAYERS AT THE FOLLOWING AGE GROUPS
UNDER 8's, 10's, 12's,REGISTER BEFORE MARCH . 14's ,16's & 18's.REGISTER BEFORE END OF JULY
CAN CLUBS PLEASE CONTACT FINLAY CURRIE ON 07701055387 IF PROBLEMS WITH REFEREES APPOINTMENTS

REMINDER TO CLUBS PLEASE PHONE REFEREE AND OPPOSITION BY FRIDAY PRIOR TO GAME.
Photo's now updated to photo album page.
New Teamlines updated available to download via documents page.
Follow the site to get the latest news and results straight to your email